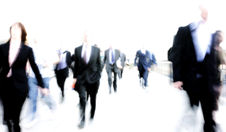 "Sometimes you have to change just to standstill"
That is certainly true in many areas of business, but you also need to change and transform to grow.

It is essential for a great many organisations that they adapt, change and evolve over time so that they continue. Change is unnerving for most people, your employees may well fear it and so resist it. It is important that business transformation and change is handled properly; IJG Innovations can help you.

We have seasoned professionals who have delivered business transformation initiatives successful over a number of years. They can support you in a number of ways including:

* Skills profiling and Team restructuring
* Stakeholder Engagement Strategy
* Project and Programme development and management
* Resource planning & redeployment
* Championing change and developing an inclusive change environment

Please visit our sister site for full details of our Business Transformation & Change expertise.

Alternatively you can email us for more information.