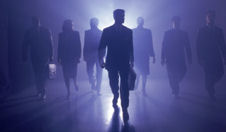 An IT department or service should be a centre of excellence that delivers a strategic and focused business service. One that is understanding of technology and its capabilities to support the business rather than dependant upon technology as the sole purpose of it's existance.

Unfortunately, more often than not internal IT departments tend to be insular, reactive based terchnologists, with little understanding of your business and your goals, that are focused on control and see the technology as the end in itself. As a result they provide a limited service to the business and may lack creativity.

If that sounds familier then you need our help. We have access to experienced and proven Senior IT Interim Managers that can provide a range of services that include;

* Drop in turn-around management of under/none performing IT Dept's,
* IT to Business Strategy development and alignment,
* The creation of IT Centres of Excellence (to create a fully formed business service team),
* IT Structure and Fit-for-Purpose reviews and restructuring
* General Senior IT Management

It is our belief that IT teams should champion creativity, change and enable the business to drive towards achieving its goals. IT is no longer simply a collection of technologiest that are disengage from the business; IT must be a fully formed business service provider, creating opportunity through the creative and innovative use of technology that fully aligns to the business strategy.

EMail us on mail@ijginnovations.com to learn more.